Invited Audience: All Healthcare Leaders
(Everyone is a leader!)
If you require additional assistance, please contact Kelly Yost: info@mhei.org or 410.796.6239
About the Conference
While the field of healthcare changes rapidly, our patients' need for compassion and personalized care remains true. Join us for our NEW 2018 MHEI Spring Healthcare Summit where our esteemed panel of speakers will inform you on how to blaze a path of empathy, patient engagement and mindfulness within your organization.
Speakers Your Patients Want You to Hear
The NEW 2018 MHEI Spring Healthcare Summit brings together keynote speakers from various aspects of the healthcare industry to help you ignite real change within your organization. A unique combination of speakers and breakout sessions will have you walking away with a clear vision for the future of your organization—and a roadmap to help you get there.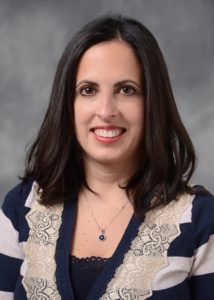 Save
Save
Save
Rana Awdish, M.D.
Medical Director of Care Experience at Henry Ford Health System
Director of the Pulmonary Hypertension Program at Henry Ford Hospital
In Shock
Patient-centered care is the buzzword we've all heard and the standard we all strive for. But what does it really mean for the patient? After suffering a sudden critical illness, Dr. Awdish found herself on the receiving end of patient-centered care—and was shocked by what she discovered. Now, she's here to talk about how her experience as both patient and doctor shaped the way she treats her patients and present us with a new paradigm for embracing the emotional bond between provider and patient.
Plus! Registered attendees can receive a copy of Dr. Awdish's NEW critically acclaimed memoir, In Shock.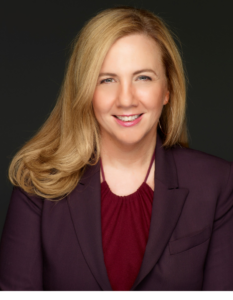 Save
Save
Laurie Cameron
Founder of PurposeBlue
The Power of Mindfulness
For Laurie Cameron, mindfulness is the key to achieving human potential, happiness and optimal wellbeing. After spending 25 years of her career in international management consulting, Cameron started PurposeBlue to coach business leaders in increasing leadership effectiveness and creating a positive organizational culture through the practice of mindfulness. Her organization has helped companies as diverse as McKesson, Heinz, Chevron and GlaxoSmithKline achieve profound shifts in effectiveness.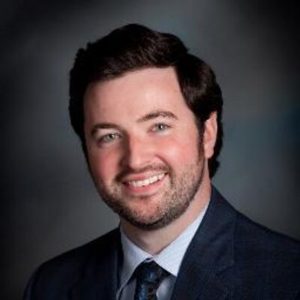 Save
Save
Ryan Donohue
Corporate Director of Program Development at the National Research Corporation
The Curious Case of the Healthcare Consumer
As the number of healthcare institutions grows and advancements in treatment options continue to develop, patients are quickly taking on the role of a consumer within a vast healthcare market. Ryan Donohue's extensive research gives insight into the future of consumerism in the healthcare industry, with published works on topics such as brand strategy and effective marketing tactics. Donohue has traveled the country to share his message, working directly with clients such as Mayo Clinic and Trinity Health.
Agenda
Follow MHEI on Twitter (@MDHealthcareEd) for the latest agenda updates!
7:00 am
Registration & Breakfast with Exhibitors
8:00 am
Welcome & Introductions
8:30 am
Laurie Cameron: "The Power of Mindfulness"
9:30 am
Break & Visit Exhibitors
10:00 am
Ryan Donohue: "The Curious Case of the Healthcare Consumer"
11:00 am
Rana Awdish, M.D.: "In Shock"
12:00 pm
Lunch & Visit Exhibitors
1:00 pm
Concurrent Breakout Sessions
2:00 pm
Break & Visit Exhibitors
2:15 pm
Concurrent Breakout Sessions
3:30 pm
Adjournment of Summit
Summit Registration Fees
Members = $349
Non-members = $499
Team of 3 or more = $299/each
MHEI Cancellation Policy
Cancellations and refund requests (for paid conference registrations) must be made in writing and emailed to info@mhei.org. Cancellation requests received by January 8, 2018 will be refunded in full. Cancellations received through February 5, 2018 will be refunded 50% of the total amount paid. Cancellation requests received after February 21, 2018 are non-refundable. Cancellation requests received within 48 hours of booking will be refunded 100% minus a processing fee. Substituting a different person on an existing registration can be done by emailing kyost@mhei.org.
Sponsorship Opportunities
Get the attention you want and need from top Maryland healthcare leaders at this one-of-a-kind event. Sponsorship packages are available, with marketing benefits that are sure to get your organization noticed.
Register as an exhibitor before December 15th to receive early bird pricing.