Thinking Like a Leader – Engagement
By Mark Rulle
Employee engagement is a hot topic in health care.
Most organizations regularly monitor employee engagement and take steps to improve the scores. There is really only one reason for this. We, as leaders, are not effectively engaging with our employees.
If we were, an engagement survey wouldn't be needed in the first place. If engagement was not a problem, we'd spend our time monitoring something else.
But, employee engagement is a problem that could be solved if we were truly thinking like leaders.
What do I mean here?  One of the best tools at a leader's disposal is the willingness and ability to engage with her/his followers. We all know that engagement brings forward things like trust, loyalty, satisfaction, motivation, effectiveness, and productivity. Logic dictates that we engage consistently and do so purposefully as well.
However, employee engagement is similar to communication. It's easy and convenient to believe we are good at it, and its absence can easily go unnoticed. If we don't complete payroll every other Monday you can be sure staff will notice. But not being engaged consistently and purposefully may not raise much alarm — until it shows up in the results of a survey.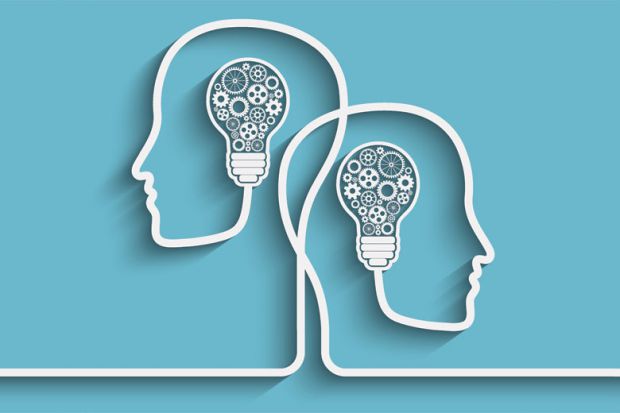 So, how does a healthcare leader prioritize engagement? An organized leader might include engagement among his or her weekly goals (see Stephen Covey's "7 Habits of Highly Effective People") and schedule time during the day to ensure he or she is engaging with staff regularly.
A slightly less organized approach might be to add engagement to his or her daily "to do" list. The risk there is that with a list that grows longer by the day, it may not be accomplished in a timely manner.
The best approach may be to establish engagement as a habit. This means the leader does not have to think about engagement as a task.
For example, when someone stops by my office door for a chat, I don't see it as an interruption, but rather a chance for engagement. Likewise, when I'm walking to the office kitchen or the restroom, I view it as an excuse to get up, walk down the hall, and engage whoever might be walking down the hall as well.  The conversation doesn't have to be pre-planned, but it can be a good opportunity to raise goals we set last month or upcoming deadlines or a chance to give an associate feedback on his or her work or to let them know it's next on my list to review.
Recently, when I was walking down the hall, I stopped at the open door of a staff member and commented that I wanted to meet again to talk about an issue that she had brought to my attention in a phone call a couple of weeks ago. This surprised her a bit because we already had made some plans to meet in about a month. At this time I mentioned my continued thinking and brought forward an idea that neither of us thought about during the phone call — something new that had come to me just moments before. This type of engagement has great value as it shows that I continue to put my team's issues first and foremost in my mind and that I don't stop thinking about them until the next call or meeting.
Consistent and thoughtful engagement isn't difficult and doesn't have to be extraordinary in content. It just needs to be done.
Mark Rulle is President of the Maryland Healthcare Education Institute.