Thinking Like a Leader – Communication
By Mark Rulle
Communication builds relationships and drives staff engagement.  Yet for decades there seems to be an absence of examples of leaders who have accomplished this – improved communication to the point of noticing an appreciable difference in engaging staff and getting results.  So, let us take a different approach.  Let us not assume that it is our communication that needs improving as much as it needs to be different.
With the increasing speed of change and the always increasing desire for productivity our approach toward communication should be quick, easy and frequent.  Quick in order to share so that everyone is alert to the latest information as it may impact the pace at which they take action as well as the type of action they take – being as productive as possible.  Easy so as to not create confusion or the need for long, drawn out explanations except for the most complex of topics.  And frequent to keep people focused and alert to changes as well as to keep them engaged.  Let us not forget that these tenets need to work both ways as leaders cannot be expected to be productive or amenable to change without receiving information as well.
With these ideas in mind, if I'm thinking like a leader then I'm planning on communicating constantly with my team.  Not only through standard staff meetings or e-mails, text messages and other electronic communications.  Also on the unit, in the halls, and at their desk.  Each moment to physically interact with staff serves a purpose – to build relationships, to enhance communication, to engage staff, and to create meaning in work.  Some interactions may be to share changes that affect their workloads.  Others may be to hear about their weekend or family.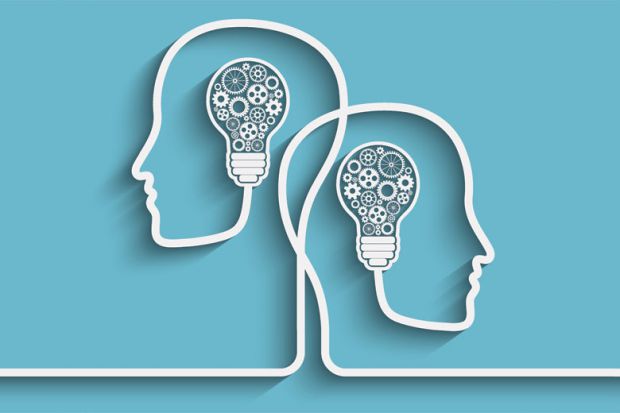 When I take time to be up from my desk, walk to a staff member's area, and share information about changes in the organization, I'm illustrating that I trust the staff member with organizational information.  Additionally, they can trust me to share and treat them as competent adults.
In an environment with many distractions and demands, it's easy to lose focus on goals.  My role as a leader is to ensure people keep focused and see how much importance I place on each of those goals.  While walking the halls at our office, I have a wonderful opportunity to attach meaning to work.  If I've done my homework I know what is personally meaningful to each of the staff and, on occasion, can help them relate the work that they just finished or, are about to do, to the things that are most important to them.  This is often more difficult to do and, tends to occur less frequently (so I don't want to miss any opportunity).  Connecting the dots between work and shared visions for the organization also lends to the meaning staff experience at work.
All of this communication, done in this manner, is far less burdensome and much more flexible than official memos and standard meetings.  It also ensures that I am continuing to create an atmosphere of trust where small, short "touches" with each person helps to drive inspiration and movement forward.  In turn, it builds my credibility as a leader.  I can accomplish a number of things with just a few actions when I think like a leader.
Mark Rulle is President of the Maryland Healthcare Education Institute.