Thinking Like a Leader – Teaming
By Mark Rulle
For decades now we've been taught to think of our department, unit, organization as a "team."  Back in the 1970's we were shown how teams and teamwork improved productivity in Japan and we tried to emulate it here with no, some or only moderate success.  We also recognize that the performance evaluation and compensation system (and probably other systems we've fashioned) are focused on individual effort and accomplishment and not team effort and success.  In fact, I would go as far as to say that "individual effort and success" is the paradigm of our country and runs the way we organize, structure and run most businesses.  Healthcare is no exception.  Despite the fact that we call our departments "units," despite having code teams, teaching TeamSTEPPs, and talking about the healthcare or clinical team, we are still most often a collection of individuals.  One would only have to ask about the prevalence of "silos" in healthcare to know that we struggle greatly taking true advantage of what well-functioning teams bring to the success of the organization.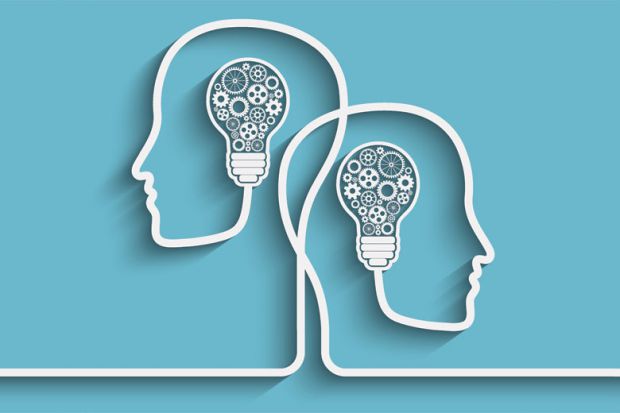 Yet, if I'm thinking like a leader I recognize the advantage well-functioning teams bring to both the organization as well as the individuals who are a part of such teams.  And while "teaming" may be difficult to achieve on an organization wide scale I certainly can work toward improving the functioning of my group by bringing them together under elements of good team functioning.  I understand that good teams rarely emerge without good leadership.  That is, leadership that is attentive to how teams work as well as how individuals function within a team.  Having a shared vision is one of those areas in which I can initiate action.  By talking with the members of the team and pulling together the themes that emerge, the team can have a vision that is shared by all, in which every individual has expressed an important concept, something that is related to the guiding vision.
Three other main concerns I should have if I'm thinking like a leader are; 1. Individual team member competency; 2. Role clarification & flexibility for team members; 3. Shared commitment to team goals & team success.  While individual team member competency is ultimately good for the individual, it is also important for the team.  Teams function best when each individual is good at what they do and they perform consistently.  When this happens other team members realize they can count on their team members to "pull their own weight."  In talking with many individuals who have been a part of various team projects, the one frustration they all share is when one member of the team cannot be relied upon to contribute their share.  If I can train, coach and otherwise develop each team member (which includes letting other team members assist in the training, coaching and education of each other) to perform better, the team is most likely a better performing team.  But individual competency does not make a team.  While each member must be clear on their role (when to assist others and when to stay out of other's way) they must also be motivated to assist others and/or to step in and perform another's duties when that person is unable to do so.  One way to make this happen is to bring team members together to work on mini-teams; to pair up or work in triads on certain projects.  By creating various mini-teams, mixing them up and having staff work on them frequently, you begin to create the trust among team members that you need in order for them to be motivated to assist each other without being assigned to.  These mini-teams also lead to shared commitment and a commitment to team success.  Essentially what you are doing is creating opportunities for trust and credibility to grow between team members – the same type of trust and credibility you are interested in building between yourself and each staff member.  When you're thinking like a leader, helping to do for others what you would do for yourself is a sure way to solidify a well-functioning team.
Mark Rulle is President of the Maryland Healthcare Education Institute.