There is no shortage of tips, resources, and guides to managing millennials.
In fact, by some estimates, millennials are poised to be the most studied living generation.
While some of it has amounted to junk science that does little to dispel stereotypes that millennials are lazy and entitled, some studies offer insight into how this generation may be changing the workplace.
By now, you've likely read the research and integrated some of these strategies into your management practices. Millennials prefer mentors — not bosses. They crave flexibility, feedback, and work-life balance. And, at work, they value more than a paycheck. This includes opportunities for engagement, learning, and giving back to their communities.
However, as healthcare leaders, we should expand our understanding of this generation to include millennials as leaders, as more associates in their early and mid-30s — the oldest of their generation — take on leadership roles.
With millennials poised to overtake Baby Boomers this year as the largest living adult generation, according to projections from the U.S. Census Bureau, there is no better time to fully consider what that means for our organizations.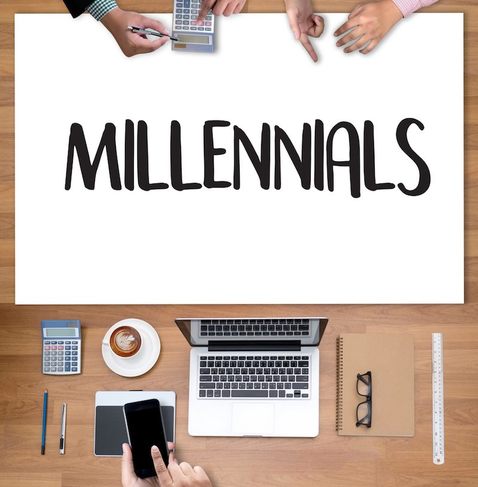 Statistically speaking, at some time, leadership at all of our organizations will be comprised of millennials as current leadership retires.
This presents some opportunities for Maryland's hospitals, as well as some challenges.
Millennials' strengths include communication and relationship building. These employees came of age during the internet explosion. While they may not be digital natives, they may as well be. They are adept at understanding and using different forms of communication, including face-to-face communication, email, technology, and social media.
They place a high priority on feedback, collaboration, and teamwork — all of which will certainly be an asset to them as leaders.
Millennials are a natural fit to lead in hospitals settings, where their desire for purpose in their work and to make a difference will enable them to connect their daily work back to the mission of healthcare organizations.
However, the transition to leadership could come with challenges. They will be faced with managing associates they once worked side-by-side with — a prospect that can be difficult for even a seasoned employee. These young leaders also could be in a position to lead other generations, who may not take them seriously or believe they have enough experience to be a leader.
A survey of 100 executives from Witt/Kieffer reveals millennial leaders in healthcare are focused primarily on career and growth opportunities. Other findings include:
Culture and support are top priorities for millennial leaders
Millennials expect to change jobs — across industries and location
Compensation and job titles are less important
Prioritize organizational culture
Healthcare organizations must adapt accordingly to the rise of millennials, rethinking their expectations of leadership and how they recruit and support their executives.
The Maryland Healthcare Education Institute offers programs, workshops, and resources to help support new and emerging leaders, as well as established leaders, of all generations. For more information and a list of upcoming programs, go to www.mhei.org.