This is a story about two different managers, both well-meaning, professional, and busy. Both have too many responsibilities, too many direct reports, and too many demands that all need attention. We're going to hone in on how these managers work with their staffs.
Manager 1. When meeting with a direct report during scheduled one-on-one time, Manager 1 constantly checks his email, responds to cell phone calls and texts with other staffers. These problems aren't going to solve themselves, right?! And everyone seems to need something at the same time.
Manager 2. When meeting with a direct report during scheduled one-on-one time, Manager 2 purposefully puts down her cell phone, turns away from her computer, and cordons off the allocated meeting time for a deeper, more fruitful meeting. This is valuable time, and it's the employee's time, not the manager's.
In both scenarios, the managers are working hard, in the best way they know how, to get the job done. But Manager 2 was practicing a concept that may sound a bit fluffy at first glance, but is really anything but: mindfulness.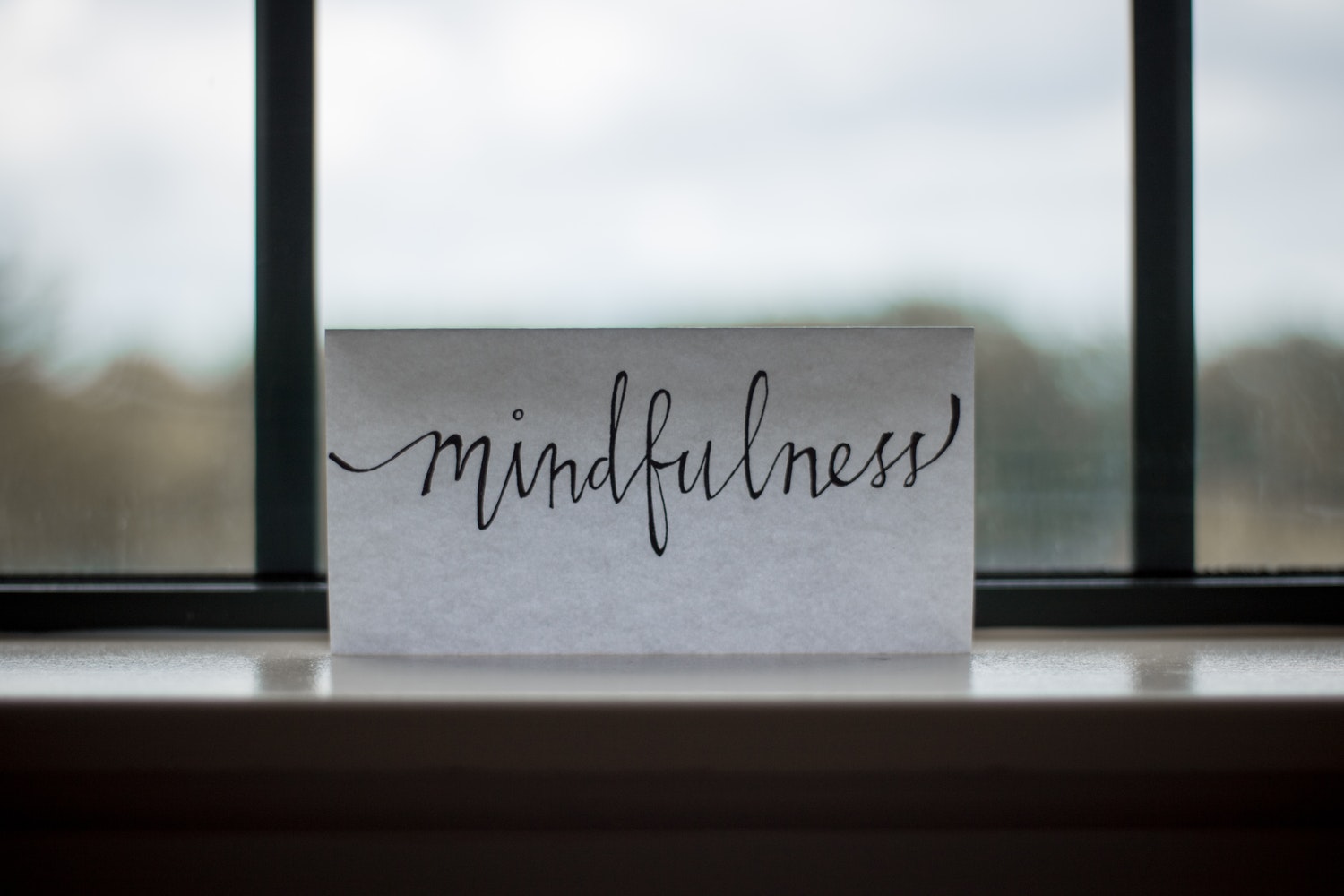 The idea of developing programs based on mindfulness came about after the CEO of one of Maryland's hospitals shared that he was asking his staff to do twice as much, twice as effectively, with no more resources and no more compensation. This was creating all sorts of problems with quality, effectiveness, and even retention. Practicing mindfulness in the workplace is a matter of effectiveness over efficiency, quality over quantity.
Mindfulness helps address all of these because, at its core, it helps make the most of the countless small interactions and moments throughout the day. One recent study from Columbia University estimates that people make an average of 70 decisions per day. In the rapid-fire world of healthcare, it may be many times more than that. So, how can healthcare professionals, faced with innumerable responsibilities and demands for their attention, be "in the moment" and dedicated to each individual task before them?
The answer is mindfulness – not a nebulous concept, but a concrete skill that can be employed when you feel like you're being pulled in far too many directions, and they all need attention at once.
On May 3, MHEI is offering "Mindfulness for Leadership Excellence," a program designed to teach healthcare professionals how to make the most of all those critically important junctures throughout their day by cultivating four fundamentals: focus, clarity, creativity and compassion. Simply put, this program is about how to do healthcare better, one moment at a time – even if it means letting the phone ring.