Empowered Employees Are Engaged Employees
About 20 years ago, I encountered a nurse who shared a story about her work with terminal cancer patients. One night, she told me, she was tending to a patient who didn't have very long to live. She asked how she could help, and the woman requested something simple yet unexpected.
She wanted her to do her hair.
The nurse agreed and a good portion of her time at work that evening was spent with this woman, performing a task that is not taught in nursing school, is not found in any hospital training or policy manual, and is not among the typical clinical duties of a nurse.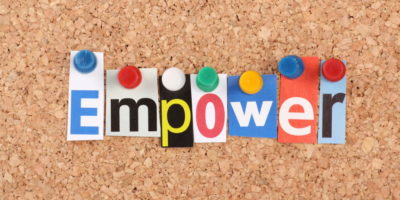 Yet the experience fulfilled something deep within the nurse, and perpetuated her motivation to excel at her job, something she continued to do for many years.
I share this anecdote with the hope that it will serve as an example of how you, as a hospital leader, can begin to temper a growing and persistent problem in health care: employees who are either disengaged from their work and/or leave their positions altogether as a result.
At the root of this disconnect is likely a lack of "psychological empowerment" – a technical-sounding term that simply means that employees have a sense of purpose and meaning in their work, a set of elements that makes good employees great, and great employees exceptional.
To help make sense of "psychological empowerment," let's look at its five elements, any of which employees, depending on their individual make-up, can draw upon to generate deeper engagement with their work:
Competence
Self-determination
Impact
Meaning
Supervisory influence
By fostering a work environment where these elements can thrive within employees, organizations give rise to staff members who are more engaged, perform better, and stay longer. And for managers and leaders who have been spinning their wheels to improve performance, the idea of working instead to create an environment where the workers are motivated by internal factors might well be a welcome departure from the status quo of humdrum annual performance reviews.
MHEI offers tailored programs on "psychological empowerment" and other leadership strategies that can be conducted on your campus, at your convenience. You can reach me, Mark Rulle, at mrulle@mhei.org if you'd like to hear more about how we can help. Even if an MHEI program isn't right for you at this time, you can learn more about the invaluable idea of "psychological empowerment" from Dr. Gretchen Spreitzer, who has done seminal work on the concept. It's worth your time.