Don't Let Your Best People Slip Away!
Twenty years ago, workplace experts and labor academics began to take notice of a privately-held textile company in Delaware. The company, it seemed, excelled at an aspect of business that is elusive to many organizations: successful employee retention.
The full-time voluntary turnover rate for W.L. Gore, which manufactures Gore-Tex and other products, is an amazing 3 percent. For comparison, the average voluntary turnover rate in the manufacturing industry as a whole is a little over 10 percent, and the national rate among all sectors is nearly 13 percent.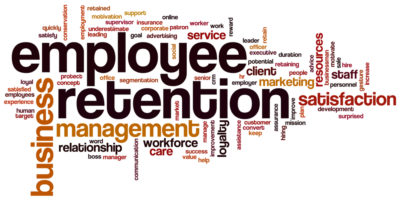 How does it look for healthcare? Not good – the voluntary turnover rate is the second highest among all sectors at 15.3 percent. And with dwindling pools of nurses and doctors, this problem is taking on even greater prominence.
But there are effective strategies to mitigate the issue. Gore, as an example, points to several factors for its success, including something its human resources team refers to as a "conscious culture" where the traditional notion of management is upended by a corporate structure that one of its founders describes as a "latticework" of strong, interconnected talents woven together. Former CEO Teri Kelly put it this way: The thinking is to "empower the individual. That idea scares a lot of companies because you think you'll lose control."
This concern is widespread. And it's prevalent at hospitals, where adherence to policies and procedures is literally a matter of life and death. But, as any good leader will tell you, it is people who make the difference between a good organization and a great organization. And it's the people who feel empowered and entrusted who are those leading the charge toward excellence.
Here's what we know at this point. We know that recruitment and retention of capable, engaged employees is critical to a hospital's success. We know that healthcare organizations have a poor track record of keeping quality employees. And we know that the problem is going to get worse as there will be more jobs than people and competition for workers snowballs.
So, what now? One suggestion is to begin making proactive investments in your staff, so they are engaged and remain loyal to your organization. Everyone has seen the data on the comparative costs of retention vs. recruitment, but the real loss of a good employee isn't about money, but the loss of what that person brought to the culture, to other staff members, to patients and their families.
If you're thinking about retention and want to talk more about specific strategies for your organization, reach out to me, Mark Rulle, at mrulle@mhei.org.  MHEI offers tailored, on-site programs designed to enrich and empower employees, so the value of their work can match the value you, as hospital leaders, see in them.