Achieving Results Through a Culture of Accountability
As healthcare professionals, we work in one of the most complex industries.
Value-based care, population health, doing more with less…
Every day presents a new challenge.
One of the key factors to leading a successful organization in this new era of healthcare, is by creating a "culture of accountability."
But this isn't exactly easy to come by.
Sure, you may know of a few people who come to mind that take ownership for their actions. But what about everyone on your staff? Yes, everyone.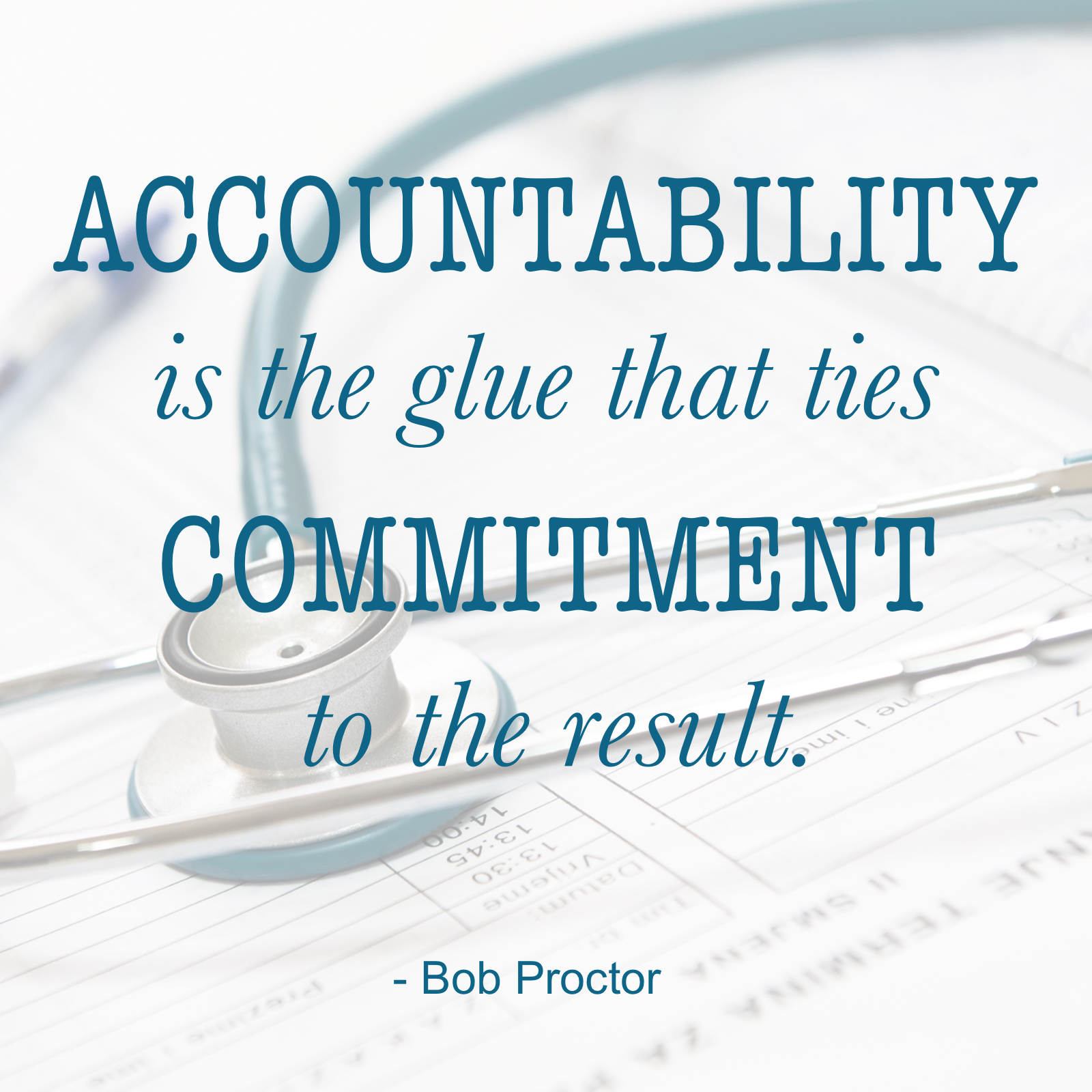 Taking the accountable actions of some and molding them into a culture for all, most likely is going to be a little more difficult to accomplish.
That's why this topic has quite possibly been a top item on your executive team's agenda for many years now. And if not, well, we hope you'll consider making this a priority in the very near future.
We see it all too often. When most people are confronted with poor performance or unsatisfactory results, they immediately begin to formulate excuses and rationalizations for why they should not be held accountable for a problem.
Studies have shown that individuals and/or entire teams with failed accountability or victimization perspectives can ultimately have a domino effect throughout an entire organization. This can cause significant damage, decreasing quality of care and oftentimes ruining an entire organization's reputation.
This is one of the main reasons why we include this topic in our CORE Leadership Series every year.
Whether you give your organization an A+ in accountability or a C-, every healthcare organization can benefit from a fresh perspective on how to create and maintain a positive and impactful culture of accountability.
MHEI has dedicated a full day to the topic of accountability during our four-part CORE Leadership Program on Thursday, February 18. During this interactive workshop nurse managers and other healthcare leaders will learn key strategies for creating higher levels of ownership and accountability that will drive optimal performance and results in your department and ultimately throughout your organization.
As we all know, the results an organization achieves can be directly correlated to the level of accountability demonstrated by everyone within your hospital's walls, from the executive offices to the front-line staff.
That's why it's important that you join us.
Take a break from your daily work routine and join us for this second session on accountability as part of our CORE Leadership Program. This four-part program has become a popular way for healthcare leaders in Maryland and beyond to refresh their leadership skills and take time to focus achieving organizational results, while also creating a culture that works.
For more details and to register for our second 2018 CORE Leadership Session on February 15, please click here or contact Kelly Yost at 410-796-6239 or kyost@mhei.org.