A Prescription for a Healthy Hospital Culture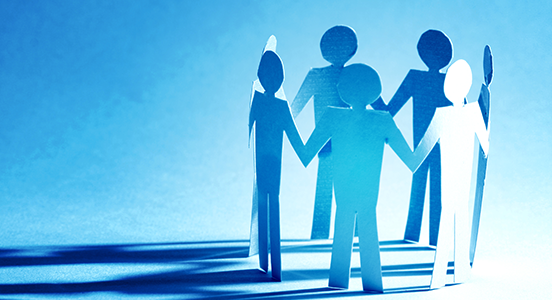 "What will it look like if we make today a good day?"
"What can I do to help?"
"Will this solution help everyone involved?"
These are the type of questions few of us ever ask, but they could be the keys to improving culture in a health care setting, a change that could ultimately improve patient care and outcomes.
However, research on culture suggests this mindset will not develop by simply declaring: "We have a positive culture now."
We need to be deliberate and give culture the time and attention it deserves.
For starters, understand how important culture is. Your hospital culture — good or bad —trickles down to your patients and certainly affects health outcomes, patient experience, and (getting down to the nitty gritty) your bottom line.
Now that the importance of culture is evident, it's important to recognize that building culture — any culture — will take time.
Take, for example, the case of two associates at the same hospital: one who works in the psychiatric unit and one who works in the emergency department. Their immediate supervisor empowered them to work together to solve problems, such as helping psychiatric patients make their way out of the ED quickly.
Over time, the associates developed a habit of communicating constantly about what is happening in their separate units. As a result, they work together to solve problems and both units begin functioning at high levels — a trend that has been noticed throughout the hospital.
These types of positive interactions are contagious.
Something as simple as saying "hello" to associates you see in the halls can make a difference in promoting a positive culture.
We'd like to be able to say there is a straightforward, step-by-step process to developing positive culture. But each hospital is different, and the vast amount of research and opinions on the topic makes it challenging to nail down one approach.
Thomas M. Muha, Ph.D., an authority on positive psychology, has designed one strategy —PROPEL, which focuses on Passion, Relationships, Optimism, Proactivity, Energy, and Legacy.
These are the keys, he says, to creating a positive culture.
"If you want to improve people's performance — your own or your team's — the first step is to generate sufficient passion to overcome the built-in resistance all human beings have to change," Muha writes in his book, "PROPEL to Quality Healthcare."
In the book, he offers the example of a manager who demanded a top-down-approach to a new schedule. The manager quickly became discouraged when associates were not embracing the change and some were actively trying to sabotage it.
Things turned around for the manager when he learned the importance of igniting people's passion for achieving a positive outcome.
If you're interested in learning more about this approach, the Maryland Healthcare Education Institute and The PROPEL Institute are partnering to offer free introductory workshops on October 25, November 27, and January 17.
Click here for additional details or to register.