Patients Are in the Driver's Seat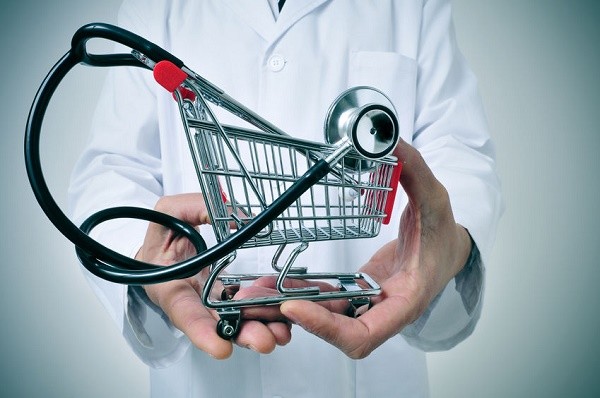 If the advent of the digital age has wrought anything, it's been two concrete changes in the way people go about their lives: people have more access to information than ever, and they are using that information to make choices about where to conduct business.
Consider that you no longer need to ask a friend for a restaurant recommendation. You can hop on Yelp and see what hundreds of people think. Need a contractor? No more scouring the phone book and hoping for the best; Angie's List has complete reviews of their work. Want a date night with your spouse? Care.com lets you check references and perform background checks by pushing a few buttons.
While not yet as user-friendly as some of these services, similar publicly-available assessments of hospitals are already making their way into regular usage by potential patients. Hospital Compare, Leapfrog, Consumer Reports, and others offer data and information people can draw upon when choosing a hospital.
In other words, the consumerism that has altered the way other sectors do business is at hospitals' doorstep, and as it grows, it stands to fundamentally change how hospitals operate.
Take restaurants, for example. For a while, they ignored Yelp, assuming it was another passing fad. Now, Yelp reviews are taken quite seriously, and a single customer's bad experience can have a devastating impact on a business's bottom line.
What's similar about hospitals and restaurants is that neither wants anyone to have a negative experience. In fact, hospitals have been concerned with patients' experience of care (measured through the HCAHPS survey) for years. But they were always somewhat insulated from poor scores, either by a lack of options for patients or a lack of knowledge about performance.
No longer. "Institutional arrogance" – as the president of a Maryland hospital once put it – won't cut it in the age of information at our fingertips.
So, how can hospitals respond?
One way could be getting back to basics – ensuring that patients receive an exceptional care experience. Move away from the checklists, and processes. Shift toward the personal, compassionate bedside manner that patients expect and deserve.
Perhaps most importantly, and this is something all service sectors should have been doing all along: take the time to find out how your customers want to be treated. Are there any unique needs they have? Do they have certain preferences? How can you accommodate the needs of their families?
In doing so, hospitals will win twice. First, they will build a reputation that drives patients to their doors and second, they will better serve those entrusted to their care.