Several years ago, Maryland's healthcare leaders embraced the population health model — making a promise to keep people healthier, improve the direct care experience for those who are sick, and reduce the overall cost of providing care for all.
And while we are all working hard to keep this promise, our efforts don't come without challenges along the way.
One of the biggest challenges we face in Maryland are the vastly different populations with various medical and psychosocial needs. But just because the needs of our populations may differ, doesn't mean we can't use the same method for success, according to one of Maryland's top health care leaders.
That method: improve our ability to relate to our patients and our community members.
At this year's MHEI Healthcare Leadership Conference, Maryland Hospital Association President and CEO Carmela Coyle will challenge healthcare leaders with the idea that to truly know the individuals who make up our "population," we must meet them where they are: block by block, house by house, and door by door.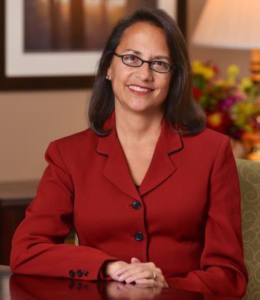 Coyle, a Maryland health care policy expert and current Board of Trustee member with the American Hospital Association, will close out this year's Healthcare Leadership Conference sharing a vision for success in Maryland's population health efforts. In addition, Coyle will piece together all of the key takeaways from previous presenters and share how we can connect these concepts to all of our efforts here in Maryland.
One Conference Fit for All Healthcare Leaders
Hospital leaders, primary care physicians, nurses, leaders in assisted living centers and other healthcare organizations are all invited to join us for an invaluable leadership experience that will be sure to make an immediate impact on you, your organization, your patients, and your community's population.
If you're a healthcare leader responsible for implementing change, providing improved care and leading others, then we strongly encourage you to attend this year's Healthcare Leadership Conference. Yes, please bring your entire team. We expanded our audience this year just for that reason and also made the cost of attending much more affordable than in year's past.
To register and learn more about this year's conference, click here.