Better Care Means Being in the Moment

Hospitals, by nature, are driven by chaos.
CEOs and other leaders know this and try – valiantly – to minimize the anarchy through countless policies, regulations, checklists, and more.
They often fail. Chaos still reigns.
Today's hospital clinicians are pulled in far too many directions at once, and everything and everyone are all priorities at the same time.
Some days, there's little time for a bathroom break, let alone a few quiet moments to think critically about the job at hand or how well you're performing for the patients in your care that day.
So, if policies aren't doing the trick, how can nurses, doctors, and others get back to providing the warm, personal care that patients expect and deserve?
The answer might lie in a 2,500-year-old religion, one of whose pillars is the concept of mindfulness.
Briefly, mindfulness is awareness that arises through paying attention, on purpose, in the present moment, non-judgmentally, in the service of self-understanding and wisdom.
Put another way, it's a means to be actively engaged in the moment, so your full energies can be devoted to the task or person before you, without mental distractions.
It's easy to see how this can be usefully applied in hospitals.
Jon Kabat-Zinn is a professor emeritus of medicine and the creator of the Stress Reduction Clinic and the Center for Mindfulness in Medicine, Health Care, and Society at the University of Massachusetts Medical School.
He is known for reigniting the concept of mindfulness and studying how it can be applied in the modern workplace, particularly hospitals and other health care settings. Kabat-Zinn's work is highly relevant to today's health care workers, who are continuously being asked to do more, and rarely given the time or resources to do so.
This is where mindfulness can be valuable. David Gelles, author of "Mindful Work: How Meditation Is Changing Business from the Inside Out," writes: "Across industries, there is an elite subculture of accomplished professionals who are discovering the power of mindfulness. They are becoming more effective and more focused and in the process getting better at their jobs."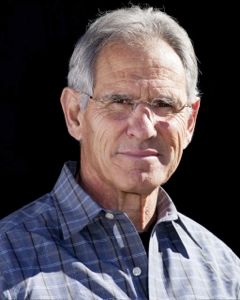 Take some time to see what Kabat-Zinn has to say about mindfulness, and if you think this time-tested tool might be useful for your organization, consider bringing a team to MHEI's 2018 Leadership Conference in October. One of our featured speakers is Laurie Cameron, a Senior Fellow with the Center for the Advancement of Well-Being, and a faculty member at University of Maryland Smith School of Business who has helped companies such Deloitte, McKesson, Scripps Media, NASDAQ, Capital One, Cisco, Fresenius Medical Care, Chevron, and HJ Heinz translate the science of mindfulness and compassion to their everyday business practices.
Hope to see you there.