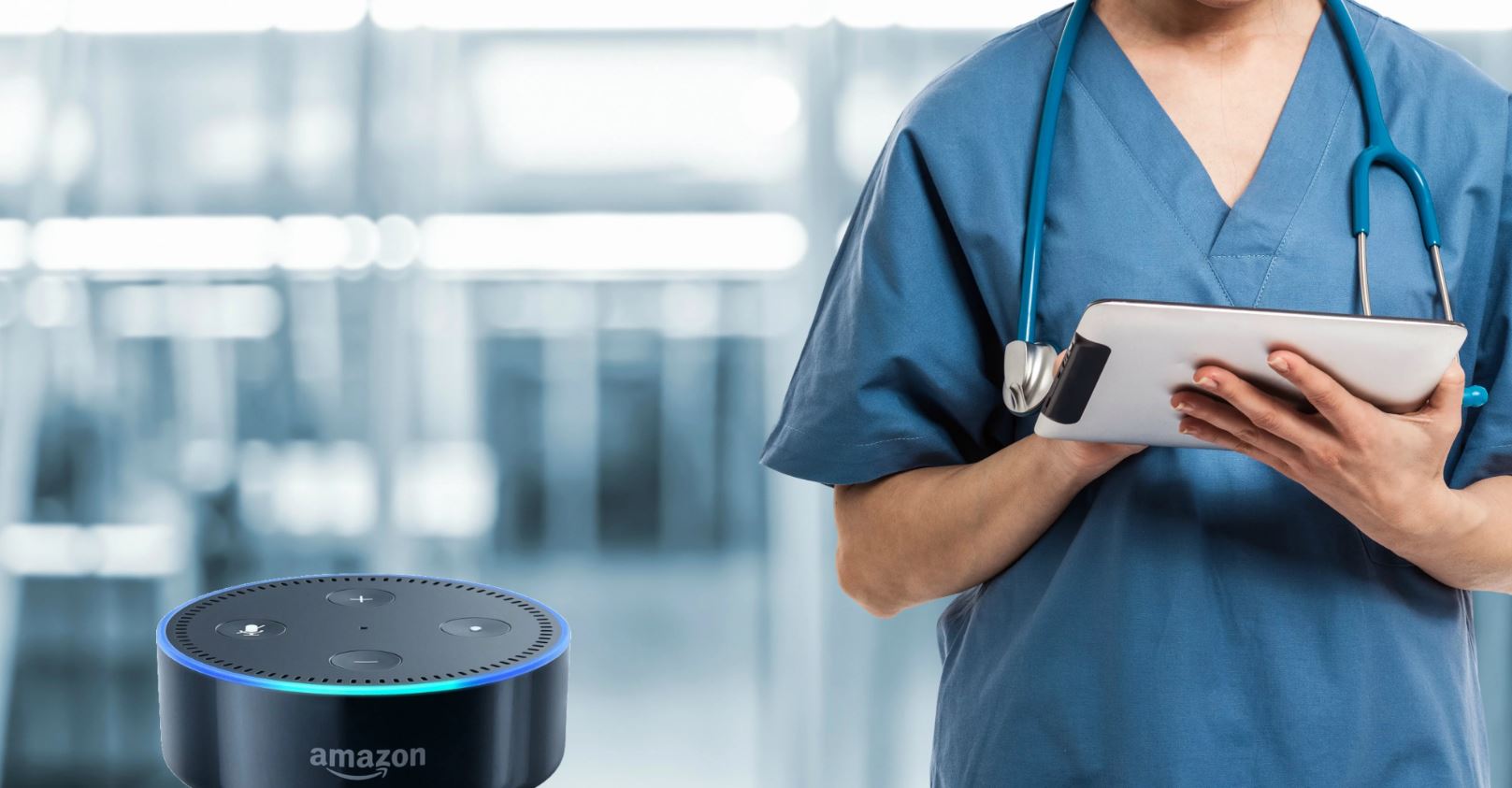 Alexa, Amazon's voice control system
Picture this: You're 60 years old, in moderate health, with mild hypertension, and counting the years until you can retire to spend more time with the grandkids.
One morning you wake up with a sharp pain in your chest. Instead of rushing to the hospital, you turn over and ask your smart home device for guidance.
To aid with her response, Alexa, Amazon's version of the popular "virtual assistant," is equipped with: your full medical history, your genetic risk factors, the full archives of the New England Journal of Medicine and the Journal of the American Medical Association, data on your sleep cycles, your dietary habits and your exercise regimen, as well as the latest medical best practices on how different therapies are used to treat chest pain and what questions to ask to determine whether it's a strained muscle or something more serious.
Alexa informs you that if you're experiencing a medical emergency, you should call 911. She offers to connect you with an on-call nurse if you'd like to talk with someone immediately. She also asks a series of questions and proffers that you may not need a nurse, as – based on last night's REM cycle data – you might have just slept in an awkward position and pulled a muscle.
"Would you like to order a topical analgesic cream? With your Prime membership, it can be at your door within four hours. Shall I place the order?"
Think this is all that far off? Think again.
Amazon has teamed with Berkshire Hathaway and JP Morgan Chase to form a new health care company. Dr. Atul Gawande, renowned physician and author, is its CEO.
That's some real firepower.
And they're not alone. Google has entered the health care universe in a big way, and others are upending traditional models and practices, like CVS' purchase of Aetna.
In short, the health care field is due for some major disruption. And the once-reliable buffers keeping patients loyal to their doctors and hospitals – interpersonal relationships, a general sense of trust in clinicians – appear shaky.
Nurses are stretched thin and have less time at the bedside with patients. Doctors spend just 27 percent of their time with patients. And all of these interactions have grown more routine, almost robotic, due to regulations and policies.
The human factor upon which trust is built is fading.
If hospitals, health systems, and clinicians don't find the right path forward through this period of disruption, they could find themselves on the outside looking in at providers who have connected with patients in the way that people want.
At MHEI's leadership conference in October, health care consumerism expert Ryan Donohue will share insights into what drives people's decisions when it comes to their health care and Ron Galloway will examine the entry into healthcare by mega retailers Google, Amazon and CVS. This is an area where hospitals will need to focus if they want to retain and build those crucial relationships with patients, who have an increasing variety of options for their care, some of which are already in their homes.