It's Time to Enhance Your Employee Engagement Efforts
The day you received a resignation letter from one your top employees, is most likely the day you started thinking about what you could have done to have kept him/her as a member of your team.
A little too late, right?!
Recruiting and retaining high-performing employees is one of the biggest challenges in health care today. Why? Because we are currently in the midst of a candidate-driven market — meaning our best employees can choose where they want to work.
That means, as a health care leader, it's your job to develop and implement strategies to engage high performers. Not just for a few weeks, six months or a year, but all the time.
That time-commitment may sound daunting, but when we look at the profound effect employee engagement has on an organization as a whole, it probably isn't a topic you'd want to pass over during your next strategic planning meeting.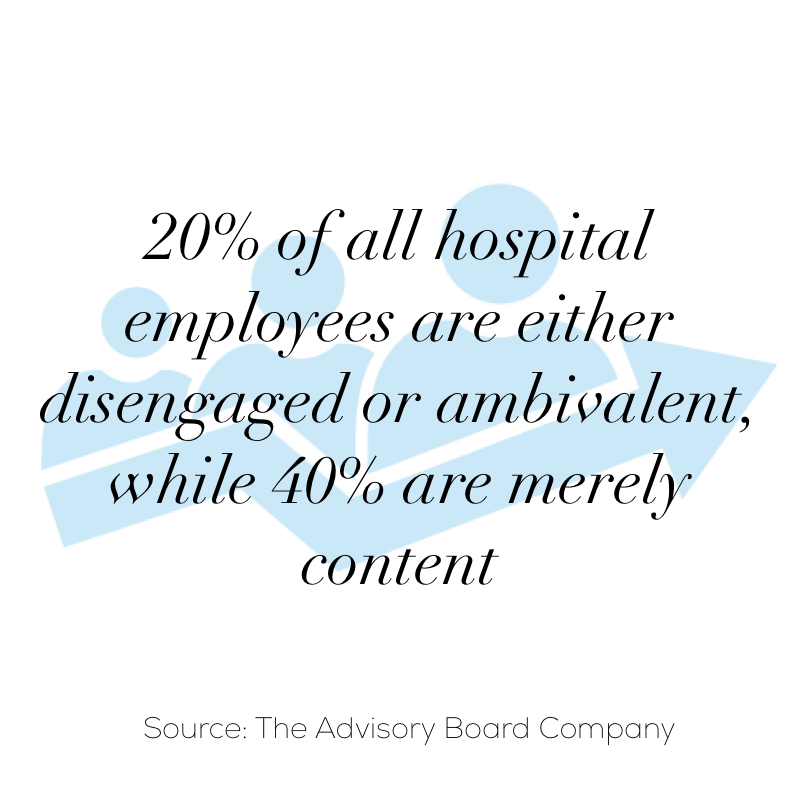 Studies have shown that consistent employee engagement positively impacts almost every aspect of an organization. Evidence-based research proves that engagement with employees correlates with:
Increased staff satisfaction
Increased staff retention
Improved patient care
Improved patient experience
Impact on organization's reputation
Increased profit
And that's exactly why we're digging deeper into this topic as part of our Summer Shorts series, Re-recruiting Your "A" Team.
During this half-day interactive, skill-building session, we'll review several employee engagement studies to better understand and explain the "why" and "how" of the correlation between employee engagement and the success of your health care organization.
In just a few hours, we'll review effective tools and techniques you can quickly implement to start retaining your high-performing employees and design an action plan to take the first step in what we like to call, "re-recruiting your 'A' team."
Come join us in mid-August for an impactful morning focused on enhancing and maximizing your employee engagement efforts.
For further details and how to register, click here.