2017 MHEI Healthcare Leadership Conference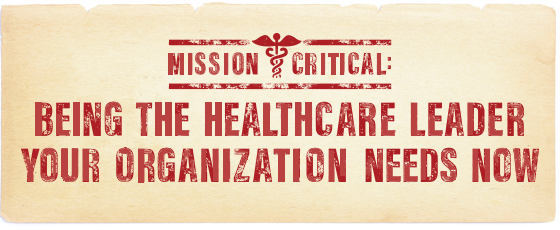 Save
Featuring General Stan McChrystal
Former Commander of U.S. and NATO Forces in Afghanistan
October 15-16, 2017
The Hyatt Regency Chesapeake Bay Resort  |  Cambridge, MD
If you require additional assistance, please contact Alison Burrows: info@mhei.org or 410.796.6239
ABOUT THE CONFERENCE
Watch our video below and see why this is a conference you can't miss!
Even in the uncertainty of healthcare reform, one thing is clear: in order to survive, your organization must be ready to deliver a more patient-focused, consumer-friendly experience—one that pays as much attention to empathy as it does expertise. Everything, from your HCAHPS scores to your financial bottom line, depends on it.
Join MHEI, your peers from across the state—and a masterful lineup of industry renowned speakers—for the one event designed to arm you for healthcare's critical paradigm shift.
NEW! More Attendees. More Networking Opportunities.
The MHEI Healthcare Leadership Conference is now open to anyone who holds a leadership position in a Maryland healthcare organization:
Executives
Managers
Directors
If you are responsible for implementing change, providing improved care and/or leading others—you are invited!
MEET THE SPEAKERS
Only the 2017 MHEI Healthcare Leadership Conference brings the nation's best thinkers in modern healthcare, visionary leadership, and effective organizational change to you.
Keynote Speaker: General Stan McChrystal, U.S. Army, Retired
Former Commander of U.S. and NATO Forces in Afghanistan
"Lessons in Leadership"
Modern warfare and modern healthcare demand the same no-nonsense leadership that drives change and implements it across large organizations. In this dynamic presentation, General McChrystal will reveal the key leadership lessons he's taken from the battlefield to the board room, including the importance of transparency and inclusion, leveraging the power of teams through relationships, leading by influence, relentless mission focus, and sharing a clear vision with everyone who must execute against it.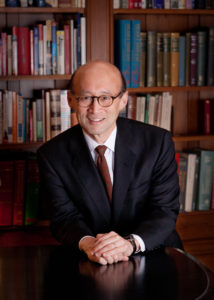 Thomas Lee, MD
Chief Medical Officer, Press Ganey
"Competing in the New Healthcare Marketplace by Creating an Epidemic of Empathy"
A new healthcare marketplace has emerged, driven by competition on value. Organizing healthcare delivery around patients' needs and reducing their suffering must be at the core of your strategic response. Dr. Lee will uncover the key challenges surrounding the patient experience, as well as strategies for creating an "epidemic of empathy" that can change your approach to patient care and empower your organization to thrive in the new marketplace.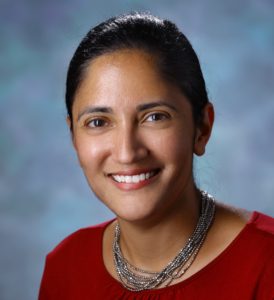 Kavita Patel, MD, MS
Senior Fellow, Brookings Institution and Former Advisor to President Obama
"Value-Based Care: Vision for the Future"
What will determine how well you succeed in today's value-based models of care? In her presentation, Dr. Patel will examine national trends and local market dynamics to show how you can develop and use meaningful data to successfully manage high-risk populations and deliver the highest value in care.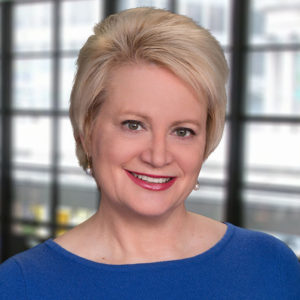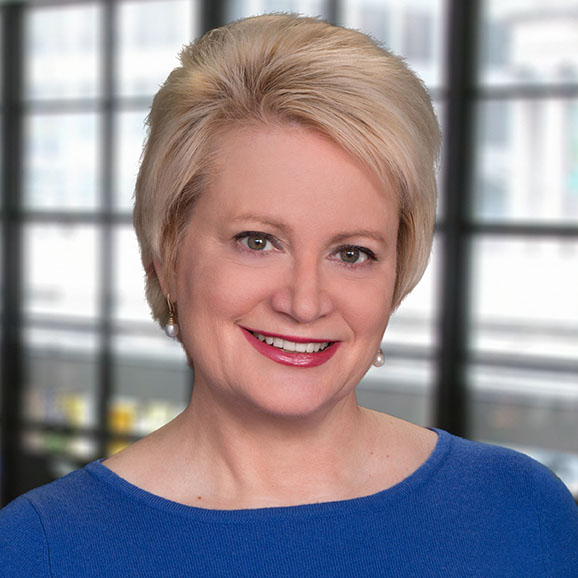 Save
Save
Closing Speaker: Susan Dentzer
President and CEO of The Network for Excellence in Health Innovation
"Health Care Without Walls: A Future of More Distributed Care?"
New technologies, advances in science, the focus on population health, and demands for consumer convenience are among the trends that are driving much of healthcare outside of conventional institutional settings and into homes and communities. The upside of these changes could be greatly improved access to better and more efficient healthcare at lower cost. Susan Dentzer will describe these trends, and cite examples of health systems leading the way. She will also highlight the likely consequences for healthcare organizations and their work forces of these substantial forces for disruption, and offer advice on how health systems can prepare themselves for the transition ahead.
Sunday, October 15 Agenda:
4 p.m. – Registration begins
4:45 p.m. – Keynote presentation: General Stan McChrystal "Lessons in Leadership"
6 p.m. – Meet & Greet with General McChrystal, autographed book provided
6 p.m. – Dinner Reception
Monday, October 16 Agenda:
7 a.m. – Breakfast
8 a.m. – Thomas Lee, MD "Competing in the New Healthcare Marketplace"
10 a.m. – Kavita Patel, MD, MS "Value-Based Care: Vision for the Future"
11:15 a.m. – Buffet Lunch
11:45 a.m. – Closing Session with Susan Dentzer "Health Care Without Walls: A Future of More Distributed Care?"
1:00 p.m. – Adjournment of Conference
CME/CE Credits
This educational activity is jointly provided by AXIS Medical Education and MHEI. AXIS Medical Education designates this activity for a maximum of 4.0 AMA PRA Category 1 Credit(s)™ for physicians and 4.0 contact hours for nursing. Download the brochure for complete details.
Online registration closes October 5, 2017.  If you require additional assistance, please contact Alison Burrows: info@mhei.org or 410.796.6239
Conference Registration Fees


New pricing structure this year – even more affordable!
| # of Attendees | Price per person | Total |
| --- | --- | --- |
| 1 | $750 | $750 |
| 2 | $750 | $1,500 |
| 3 | $500 | $1,500 |
| 4 | $500 | $2,000 |
| 5 | $500 | $2,500 |
| 6 | $475 | $2,850 |
| 7 | $475 | $3,325 |
| 8 | $475 | $3,800 |
| 9 | $475 | $4,275 |
| 10 | $450 | $4,500 |
*Each additional person over 10 is charged at $450 per person
** Above registration fees available for MHEI members. Not a member? Call us at 410.796.6239 or send us an email to info@mhei.org.
Hotel Information
Due to MHEI's partnership with the Hyatt, we are able to offer attendees a special room rate of $199 per night (plus taxes) for three (3) days prior to and three (3) days post conference depending on room availability. Book your rooms now here.
Golf & Spa Options
River Marsh Golf Club: 
Attendees will receive a 20% discount off of greens fees at River Marsh Golf Club on Sunday, Monday and Tuesday only. There is no organized format. Call 410.907.6397 to reserve your tee time. 
Sago Spa & Salon: 
Attendees will receive a 20% discount on all spa and salon services, pending availability, on Sunday, Monday and Tuesday. To book your appointment, call 410.901.6590 or go online https://chesapeakebay.regency.hyatt.com/hyatt/pure/spas
Become a sponsor and get frontline access to a variety of healthcare decision-makers, as well as the opportunity to position your brand as a peer alongside the conference's industry renowned thought leaders.
Reserve your package now or learn more by contacting Alison Burrows at info@mhei.org or 410.796.6239
Cancellation Policy:
Cancellations and refund requests (for paid conference registrations) must be made in writing and emailed to info@mhei.org. Cancellation requests received by July 30, 2017 will be refunded in full. Cancellations received between July 31, 2017 – September 30, 2017, will be refunded 50% of the total amount paid. Cancellation requests received after October 1, 2017 are non-refundable. Cancellation requests received within 48 hours of booking will be refunded 100% minus a processing fee. Substituting a different person on an existing registration can be done by emailing info@mhei.org prior to October 5, 2017. Any substitutions after October 5th must be made on-site.