Hospitals Increasingly Embrace AI
Today's healthcare industry is changing — and fast.
From the adoption of new technologies and breakthrough innovations and practices, Maryland's hospitals are on the leading edge of care transformation.
Artificial Intelligence (AI) solutions — in which computer algorithms and software have the ability to analyze complicated medical data — are at the forefront of this change.
While AI may be viewed as a potential disruptor in healthcare, an increasing number of healthcare providers are deploying the technology in the hopes of improving outcomes for patients, boosting efficiencies and even supporting the bottom line.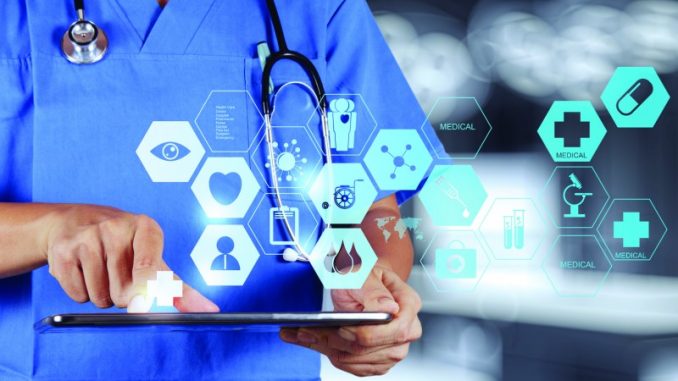 Already, some hospitals and health systems — including a few in Maryland — are testing the limits of AI in their clinical practice.
That includes one Baltimore-based health system that recently developed a machine learning model to aid in predicting readmissions. The technology combs through a number of data points to arrive at a "score" that represents the patient's risk of being readmitted.
Similarly, Cleveland Clinic formed the Center for Clinical Artificial Intelligence to encourage and support the integration of AI in diagnostics, disease prediction, and treatment planning.
Still other hospitals are testing the waters of AI technology to help shorten patients' emergency room wait times and solve physician shortages.
And earlier this year, IBM Watson Health grabbed headlines with the announcement of a 10-year, $50 million investment with hospitals for research focused on the intersection between AI, electronic health data and user experience.
This interest in AI shows no sign of slowing.
In fact, the healthcare AI market is expected to grow annually by nearly 40% to more than $10 billion worldwide by 2024, according to some predictions.
The next step will be to compile data to build on examples that these investments are paying off for healthcare providers.
Already, there is evidence that AI supports data-driven decisions, disease diagnosis and efficiencies, such as curbing unnecessary hospital visits and improving administrative functions.
However, some concerns remain.
Looming large over the integration of AI are concerns about the privacy and security of patients' personal data. There also is a high initial investment in this technology that may put AI out of reach for some hospitals.
Hospital leaders may find their staff initially are reluctant to fully embrace AI, with some concerned their own jobs could be replaced by the technology.
It is difficult to ignore the potential of AI and the reality that it is becoming increasingly more common.
To learn more about this topic, Paul Varghese, MD, Head of Health Informatics for Verily, will share key concepts about the application of Artificial Intelligence (AI)/data science as a tool in the health care environment during the Maryland Healthcare Education Institute's Healthcare Leadership Conference October 18. His insight will include the role of data sources/quality; the types of problems being solved; and how to evaluate performance. Registration is open.