2018
MHEI Healthcare Leadership Conference

Featuring Daniel Goleman, PhD
Groundbreaking Psychologist and
New York Times Best-selling Author of Emotional Intelligence
October 19th from 8:00 am – 3:30 pm
Turf Valley Resort
2700 Turf Valley Road, 
Ellicott City, MD 21042
WHY YOU NEED TO ATTEND
Being a successful leader in this complex era of healthcare demands new kinds of intelligence. Market intelligence. Competitive intelligence. And—perhaps most importantly—emotional intelligence. Healthcare organizations that rely only on their medical expertise and traditional models of leadership will fall behind the rest. This conference is designed to ensure your organization won't be one of them.
What You'll Gain
A one-day, comprehensive look at the emerging healthcare challenges and industry intelligence that leaders like you need to understand now
New and unexpected ways of thinking that you can immediately put into practice to conquer these challenges
The tools to generate visible results in every aspect of your work from patient satisfaction scores to financial statements
Open to All Healthcare Leaders 
Executives
Trustees
Physician Leaders
Directors
Managers
If you're a leader responsible for implementing change, providing improved care, and/or leading others…you're invited!
MEET THE SPEAKERS
Only the 2018 MHEI Healthcare Leadership Conference brings the nation's best thinkers in modern healthcare, visionary leadership, and effective organizational change to you.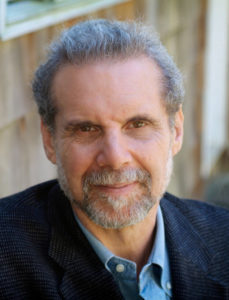 Keynote Speaker: Daniel Goleman, PhD
Psychologist and Author
"What Makes a Leader: Emotional Intelligence and the Keys to High Performance"
Psychologist and author of Emotional Intelligence and Focus, Daniel Goleman has transformed the way the world educates children, relates to family and friends, and conducts business.
His 2014 bestseller, Focus: The Hidden Driver of Excellence, argues that leadership that gets results demands a triple focus: on ourselves; on others, for our relationships; and on the outer forces that shape organizations and society.
Goleman's Emotional Intelligence was called by HBR "a revolutionary, paradigm-shattering idea." His follow-up, Working With Emotional Intelligence, outlined the importance of EI in professional settings.
The groundbreaking Primal Leadership: Unleashing the Power of Emotional Intelligence, unveiled scientific evidence proving that a leader's emotional competencies have an enormous impact on an organization's bottom line.
Goleman's 2017 book, Altered Traits: Science Reveals How Meditation Changes Your Mind, Brain and Body, explores how meditation and mindfulness can achieve real, positive, and lasting mental and behavioral change.
His work on the brain and behavioral science was nominated twice for the Pulitzer Prize and recognized with the Washburn Award and Lifetime Career Award from the American Psychological Association.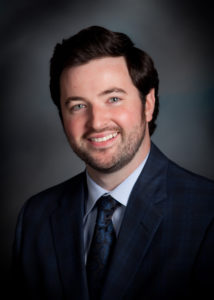 Ryan Donohue
Healthcare Consumerism Thought Leader and Program Director – Market Insights Division, National Research Corporation
"The Curious Case of the Healthcare Consumer"
Ryan Donohue is on a mission to inspire and persuade hospital and health system leaders to embrace and engage the healthcare consumer. Over the past decade, Ryan has conducted extensive research on the effects of consumerism on the U.S. healthcare industry and has traveled the country to share his message.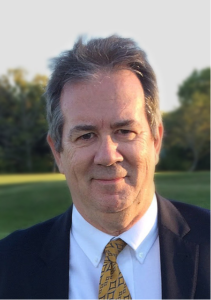 Save
Save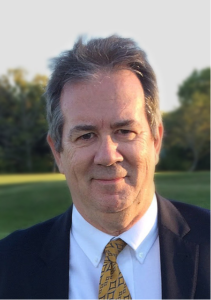 Ron Galloway
Researcher and Filmmaker
"The Disruptors: How Google, CVS and Amazon Plan to Change the Face of Healthcare"
Ron is a researcher, the director of 4 films, and the author of 2 books and many institutional reports. He was an institutional analyst for 20 years. His documentary "Why WalMart Works" was the first film to ever premiere in the US Capitol Building. His work has been written about in the New York Times, the Wall Street Journal, and New Yorker magazine. He has been featured on CNN, CNBC, the BBC, and Jon Stewart's Daily Show. Ron is a graduate of Georgia Tech.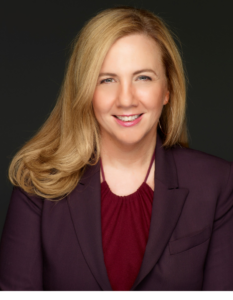 Laurie Cameron
Master Mindfulness Teacher, Certified Executive Leadership Coach and Author 
"How Mindfulness and Compassion Fuels Leadership"
Laurie Cameron, certified executive leadership coach and author, has over two decades of global business experience. Known for her ability to connect with warmth and energy, Laurie works with companies, universities, and federal agencies to translate the science of mindfulness and compassion to develop mental strength, resilience, and joy.
REGISTRATION INFORMATION
NEW! Exclusive Early Bird Savings for Members
Ends September 21, 2018
1-2 Members              $549/person
3+ Members               $475/person
Guests of Members    $549/guest
(must be registered with a member) 
Member Registration Fees After September 21
1-2 Members              $599/person
3+ Members:              $525/person
Guests of Members    $599/guest
(must be registered with a member) 
Non-Member Registration Fees
1-2 Non-Members:     $999/person
3+ Non-Members:      $925/person
PLUS! Earn CME/CE Credits for Attending
This educational activity is jointly provided by AXIS Medical Education and MHEI. Download the brochure for CME/CE details.
SPONSOR & EXHIBITOR PACKAGES
Become a 2018 conference sponsor and/or exhibitor and get frontline access to a variety of healthcare decision-makers from across the state. Reserve your package now or learn more by contacting Alison Burrows at info@mhei.org or 410.796.6239